Standardized control solution for sludge dewatering installations
For simple, fast and secure commissioning of screw press installations, we offer our standard CPS1000 control panel, which integrates all necessary components, measuring points and monitoring of the sludge dewatering process.
The control panel architecture is based on fully integrated Siemens Profinet components and safety PLC. This approach ensure solid monitoring and optimal conditions for program updates and easy component replacement.
The control panel can be integrated on the customer's own network or operate autonomously with remote access via a built-in communication module with GSM or Ethernet connection.
Remote support and operator access to the system's high-resolution color HMI is possible via the integrated web client or alternatively via the customer's own network.
For integration with customer SCADA systems, standard databases have been prepared for easy handling of a wide range of standard parameters and process values.
By default, the CPS1000 control panel handles:
Sludge feeding pump (frequency controlled)

Reactor tank (frequency controlled)

Screw press (frequency controlled)

Polymer system with analog dosing signal

Sludge cake conveyor and activation signal for further transport system

Flow and turbidity measurement as well as continuous regulation of the installation based on selectable operation principles

Status, level and error signals from tanks and processes before and after the sludge dewatering system

Possible integration into overall electrical safety system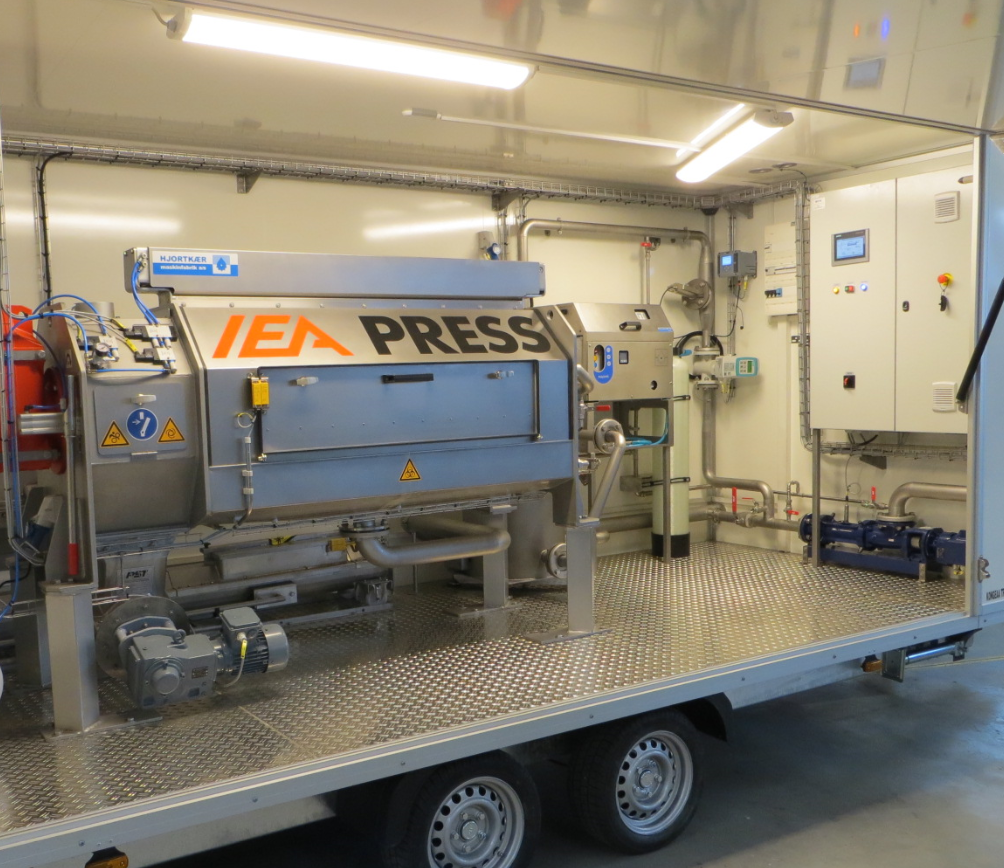 If the installation also contains reject water filtration (using our MF600 of MF1000 micro screen filters), our CPS1200 control panel is used instead: